Welcome to Argosy University Online!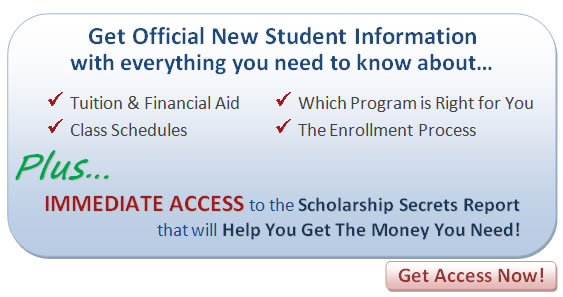 Background
Argosy University has been providing students with a collegial, supportive academic environment for over 30 years. This tradition of excellence has given Argosy graduates a solid foundation of knowledge to use when advancing their career. Argosy University offers both campus and online degree programs for students to provide the ultimate in flexibility and convenience. This structure has created one of the largest online graduate student communities in the nation. At Argosy University, we are committed to the success of our students, even after graduation.
Argosy University is a private institution offering Bachelors, Masters and Doctorate degrees in Business, Education and Psychology. We incorporate previous skills and experience with instruction and practical training to make the investment in a college education worthwhile and meaningful.
Class Format
Campus Locations:
Many students feel comfortable in a traditional classroom setting. Argosy University has made this achievable through the operation of over 18 locations across the US. Each location offers a variety of degree programs and multiple class options that can fit almost anyone's hectic schedule.
Online:
Argosy University understands the need for flexibility when juggling career, school, family and more. The Argosy online format provides freedom to choose when you log in to complete assignments, projects or tests. You can listen to recorded lectures, watch video presentations, access assignments and chat with other students when it is convenient. No scheduled class time means you can take control of your online education.
Whether attending online or at an Argosy campus location, you will be a part of small, interactive classes that provide individualized attention and a customized learning atmosphere. Classes generally last 7.5 weeks.
Affordability
Argosy University and Argosy University Online were created with affordability in mind. We understand that a college education is a large investment and have assembled a staff of Student Financial Planners who research the many possible ways of financing your higher education. Grants, loans, scholarships and payment plans are all options that we can assist you with when attending Argosy University.
Support
Argosy is equipped to handle the needs of students throughout their education process. Each student is assigned an admissions director, academic advisor, financial planner and mentor professor to give guidance through the many facets of a campus or online college education.
In addition, technical support is provided to assist with problems related to software, virtual classrooms, interactive chat and other computer issues. The faculty at Argosy University is comprised of well trained seasoned educators who are committed to your education and career success.
Accreditation
Argosy University is regionally accredited by The Higher Learning Commission and a member of the North Central Association (30 North LaSalle Street, Suite 2400, Chicago, Illinois 60602-2504; 800-621-7440).
Free Information Request
Request complimentary information from Argosy University and learn more about getting your college degree online or at any one of our 18 campus locations.
Argosy University Online Program Listings:
Bachelors:
Bachelor of Arts in Psychology
Masters:
Master of Arts in Education in Educational Leadership
Master of Arts in Education in Instructional Leadership
Master of Business Administration
Master of Science in Management - Human Resources
Master of Science in Management - Nonprofit Management
Master of Science in Management - Public Administration
Doctorate:
Doctor of Business Administration
Doctor of Education in Community College Executive Leadership
Doctor of Education in Counseling Psychology
Doctor of Education in Educational Leadership
Doctor of Education in Instructional Leadership
Doctor of Education in Organizational Leadership