Welcome to Berkeley College Online!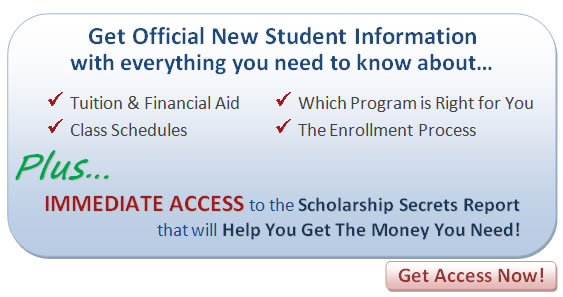 Background
Balance your education with the responsibilities of your job and family obligations by attending Berkeley College Online. Wherever and whenever you are ready to work on advancing your education and career, you can, as long as you have internet access. The most flexible and convenient of all educational options, Berkeley College Online allows you to pursue your dreams as you pursue a higher education and better lifestyle.
For everything you need to know about Berkeley College Online, read on.
Campus Information
Berkeley College Online features several physical campus locations including: New York (Lower Manhattan), Midtown Manhattan, White Plains, Newark, Paramus, West Paterson, Woodbridge, and, most convenient of all, Berkeley College Online.
Request a free enrollment kit and attend Berkeley College Online this year.
Class Format
Berkeley College Online's classes are mainly asynchronous, allowing you to log in where and when you want. With plenty of opportunities for interaction with faculty and peers, but very little group work required, so you depend on yourself, not other students.
Affordability
Berkeley College Online offers financial aid to all eligible students. Contact us now to learn just how affordable your education may be!
More Money, an Easier Life and The Pride of being a College Graduate… What is stopping you?
Support
At Berkeley College we support our students by providing:
Online tutoring
Academic success workshops
Academic Advisement
Career Services
Online clubs
Interactive online learning environments
Passing on this opportunity for more information means nothing will change for you. You'll still work at a job you hate and pray that one day a sensible and real opportunity will fall into your lap. But, what if this IS your real opportunity, and now you just need to act.
Accreditation
Berkeley College Online is accredited by the Middle States Commission on Higher Education.
Free Information Request
For official new student information, request a free course catalog and attend Berkeley College this year! For official new student information, contact us now. Let us help you achieve a great future!
Berkeley College Online Program Listings:
Associate's Degree:
Fashion Marketing and Management
Financial Services
Health Services Administration:

Medical Insurance Billing and Coding

Information Systems Management
International Business
Justice Studies:
Criminal Justice
Management
Marketing
Bachelor's Degree:
Fashion Marketing and Management
Financial Services
General Business
Health Services Management
Information Systems Management
International Business
Justice Studies—Criminal Justice
Management
Management- Entrepreneurship
Management- Human Resources
Marketing