Welcome to Cleveland Institute of Electronics!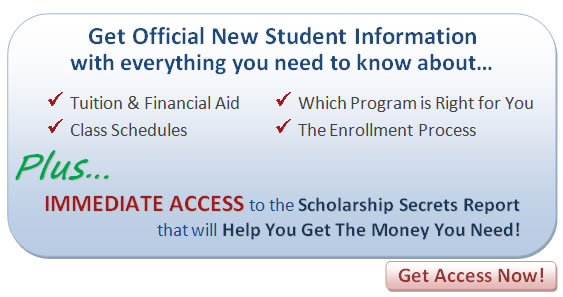 Background
Since 1934, Cleveland Institute of Electronics has taught students technical skills, both domestically and internationally. Although methods and technology have changed over the years, CIE's dedication to providing students from all walks of life with a great technical education has never wavered. Now we offer convenient online distance learning opportunities so our students can schedule their education around their regular lives.
By learning at your own pace, you will feel more satisfaction and comfort as you proceed. With CIE's help you can graduate as a well-qualified professional in the electronics or computer fields.
Request a Course Catalog & Attend Cleveland Institute of Electronics This Year!
Class Format
CIE students have online learning modules that are based around learning from multiple resources, including lab-related equipment (almost all of which is included in our class materials). Most of our students complete two or more lessons each week, although completion times vary based on the individual lessons themselves.
Affordability
Imagine the savings on gasoline and wear and tear on your vehicle you can have by earning your certification online! Even beyond the savings an online education can get you, we offer financial aid to all eligible students and have special funds available for military spouses, too! Furthering your education is more affordable now with so many financing possibilities through CIE!
Support
We have a full-time support staff to help you from everything from enrollment and possible financial aid to graduation and getting your transcripts! We support our students by assisting you with getting a jump on the job market. Do you need help with your resume? We're here for you. Need an official letter of recommendation from CIE's President? No problem. At Cleveland Institute of Electronics we know our success is directly connected to yours. We support our students!
Accreditation
Cleveland Institute of Electronics is an accredited by the Distance Education and Training Council (DETC).
Free Information Request
Request a free course catalog and attend Cleveland Institute of Electronics' online classes this year! For official new student information, contact us now. Let us help you achieve a great future through our convenient distance learning classes!
Cleveland Institute of Electronics Program Listings:
Distance Learning/Online:
License Preparation:
FCC General Radiotelephone Operator License (GROL)
Diploma:
Introduction to Computers and Microsoft Office
Computer Programming with Java and C#
Electronics Technology
Home Automation Installation
Broadcast Engineering
Electronics Technology with Digital & Microprocessor Labs
Electronics Technology & Advanced Troubleshooting
Electronics Engineering
Wireless and Electronic Communications
Industrial Electronics with PLC Technology
Certificate:
CompTIA A +
CompTIA Network +
Associate in Applied Science:
Computer Information Technology and Systems Management
Electronic Engineering Technology
Bachelor's Degree:
Computer Information Systems
Electronic Engineering Technology