Welcome to City University Of Seattle Online!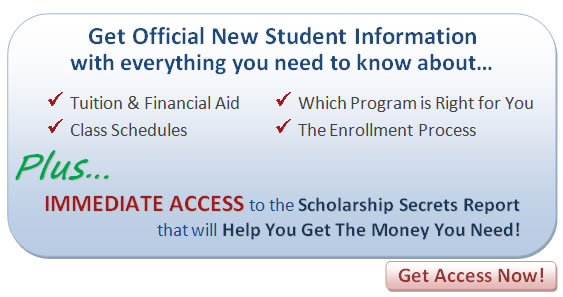 Background
Take the first step towards a commitment to better your life by requesting complimentary information from City University of Seattle. We are one of the Northwest's largest universities with over 40,000 students worldwide. Our private, not-for-profit university has been committed to delivering high quality education for over 30 years, and we are proud of how we've grown!
We now offer programs on over 25 campuses worldwide and via an online delivery method. Our mission is to make education convenient to all, and we are always searching for and implementing news way to do just that!
Choose from undergraduate and graduate degree programs in Business, Education, Psychology, General Studies and more! At City University of Seattle, the sky's the limit!
There is no obligation! And we've made it easy for you to request free information right now!
More Money, an Easier Life and The Pride of being a college graduate… What is stopping you?
Class Format
Online:
City University of Seattle offers our busy, nontraditional learners the option of completing their degree program online. Every 9 weeks, new courses are open are for enrollment. Our asynchronous online delivery method is unique and convenient in that it allows you to have control over your learning environment and schedule:
Access your courses 24 hours a day, seven days a week from anywhere in the world
Complete assignments at times that are convenient for you and submit them directly to your instructor by the pre-set deadlines throughout the duration of the course
Maintain interaction with other students and your instructors using the email tool
View web lectures when time permits
While you are required to meet deadlines, you are free to set you own schedule and work at hours that convenient for you
Program length will vary depending on the degree program in which you are enrolled
Campus: Our more traditional learners can enroll in our on-campus courses. Scheduling and length of time to complete a degree program will vary greatly from the online program. Students can choose to attend on-campus courses days, evenings or weekends at any of our 25 locations in North America, Europe and Asia. Request a free information packet now to learn about our campus programs.
Mixed Mode: Students can choose to participate in our mixed mode courses which blend online and on campus delivery methods. You can interact with other students in a campus setting while also participating in online activities.
Everything else you need to know about City University of Seattle is right at your fingertips. Request a course catalog and attend City University of Seattle this year! With every day that passes, an enrolled student is gaining an edge on you!
Affordability
Tuition and fees will vary depending on the degree program in which you are enrolled. Financial Aid is available to qualifying students. Representatives at City University of Seattle are anxious to discuss your options and get you started on your career-path, so request free information today!
Support
City University of Seattle has several resources available to all of our students. While some are specific to our on-campus students, others are available to our online students through their online school:
Computer labs
Library (available online)
Online databases
Counseling center
Bookstore (available online)
Employment opportunity postings
One-on-one support from academic advisors
Taking the first step to bettering your life is easy once you've made a commitment to do so, and the staff and faculty at City University of Seattle is eager to help you do achieve your goals!
Accreditation
City University of Seattle is accredited by the Northwest Commission on Colleges and Universities and the International Assembly for Collegiate Business Education.
Free Information Request
Request complimentary official new student information from City University of Seattle and learn more about taking control of your career and your future!
Passing on this opportunity for more information means nothing will change for you. You'll still work at a job you hate and pray that one day a sensible and real opportunity will fall into your lap. But, what if this IS your real opportunity, and now you just need to act?
City University Of Seattle Online Program Listings:
Master Degree Programs:
Master of Education
Master of Arts in Leadership
Master of Business Administration
Master of Science in Project Management
Master of Science in Technology Management

Associate Degree Programs:
Associate of Science - Military Only
Associate of Science in General Studies
Bachelor Degree Programs:
Bachelor of Arts in Applied Psychology
Bachelor of Science in Communications
Bachelor of Science in General Studies
Bachelor of Science in Accounting
Bachelor of Science in Business Administration
Bachelor of Science in Information Systems
Graduate Certificates:
Accounting
Financial Management
General Management
Marketing
Project Management
Technology Management
Undergraduate Certificates:
Child and Adolescent Services
Gerontology
Accounting
Marketing
Project Management
Undergraduate Endorsements:
English Language Learners (K-12)
Middle Level Humanities
Middle Level Math & Science
Reading