Welcome to Grand Canyon University Online!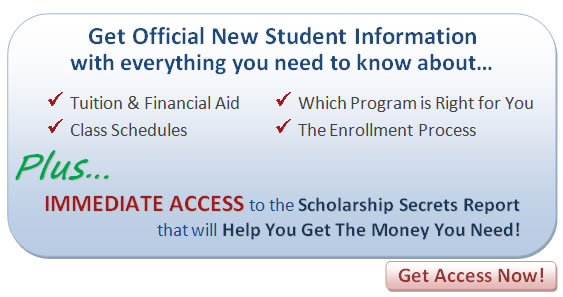 Background
Grand Canyon University was founded in 1949. We are a private, accredited Christian school that hails in Phoenix, Arizona. We offer online degree programs through the:
Ken Blanchard College of Business
College of Education
College of Nursing and Health Sciences
College of Liberal Arts
Grand Canyon University's online college is a good choice for both the working professional, as well as the undergraduate student who is earning his or her first degree. All of this is provided with flexible class schedules online, as well as a campus-based Christian college. The curriculum is up-to-date and helps you gain real experience so you can exceed in today's major industries- including the health industry, business industry, as well as many others. Grand Canyon offers Bachelor's and Master's online degree programs in:
Education
Business
Nursing & Health Sciences
Humanities and Social Sciences
You can earn your degree in 1-1/2 to 2 years. If you have transfer credits, you may be able to earn your degree in less time. Part of this is possible due to the under 20 students per instructor ratio that is offered through GCU online.
Class Format
Online Classes -
Students at Grand Canyon University Online are assigned to a proven educational professional who is a virtual instructor. You will participate in a virtual community with other students taking the same courses as yourself. In this way, you are able to communicate with your virtual instruction and other students through discussions and able to participate in class projects. The curriculum you receive uses advanced technology, as well as emerging technologies, so you do not miss a beat. Instructors are professionals in their fields and have excellent skills in researching and teaching. Classes are flexible so you attend when it is convenient for you.
Affordability
Grand Canyon University Online offers a low tuition compared to some online degree programs. The tuition is as follows:
Online graduate program - $400.00 per credit hour
Nursing students/graduate - $490.00 per credit hour
Online undergraduate program - $375.00 per credit hour
Application fee - $100.00
Graduation fee - $150.00
Financial assistance is offered through Self Help Aid, which are low interest loans and Gift Aid, which consist of Pell grants and scholarships. Self Help Aid is available to Grand Canyon University graduate and undergraduate students who qualify. Gift Aid is available to first-time undergraduate students who qualify. The entire process for obtaining financial assistance can be done right online, so you do not have to worry about cumbersome mail communication. In fact, GCU will secure your transcripts for you!
Support
Grand Canyon University Online is committed to providing the best student support when needed. This comes through knowledgeable virtual instructors who are leaders in their field, as well as an enrollment counselor, who can be reached at 1-800-486-7089. They are able to answer many of your questions about the university and/or the courses that you would like more information about.
Accreditation
The Grand Canyon Online University is an accredited school. We are accredited by the Higher Learning Commission of the North Central Association, which is located at 30 N. LaSalle St. Suite 2400, Chicago, IL 60602-2504 (phone: 800-621-7440; web: http://www.ncahigherlearningcommission.org).
The Ken Blanchard College of Business is accredited by the Association of Collegiate Business Schools and Programs (7007 College Boulevard, Suite 420, Overland Park, KS 66211) to offer the following business degrees:
Bachelor of Science with majors in Accounting, Business Administration, and Marketing
Master of Business Administration (MBA)
The College of Nursing and Health Sciences is accredited by the Commission on Collegiate Nursing Education (One Dupont Circle NW, Suite 530, Washington DC 20036), as well as the Arizona State Board of Nursing who accredits the Bachelor of Science in Nursing degree program at Grand Canyon University online.
Grand Canyon University has been given formal approval by the Arizona State Department of Education for elementary and secondary teacher certifications, as well as renewal of certificates.
Free Information Request
You can request free information from the Grand Canyon University online program and learn more about how easy it is to earn your Bachelor's or Master's degree online with a school that truly takes your education into account by offering quality and relevant courses.
Grand Canyon University Online Program Listings:
Master's Degrees:
MA in Teaching (No IR, No Cert)
MBA and MS in Leadership
MBA in Accounting
MBA in Finance
MBA in General Management
MBA in Leadership
MBA in Management Information Systems
MBA in Marketing
MBA in Six Sigma
MED in Certified Special Educators (No IR, No Cert)
MED in Education Administration (With IR and Cert)
MED in Elementary Education (No IR, No Cert)
MED in Elementary Education (With IR and Cert)
MED in Instructional Technology (No IR, No Cert)
MED in Organizational Leadership (No IR, No Cert)
MED in Reading (No IR, No Cert)
MED in School Leadership (No IR, No Cert)
MED in Secondary Education (No IR, No Cert)
MED in Secondary Education (With IR and Cert)
MED in Special Education (No IR, No Cert)
MED in Special Education (With IR and Cert)
MED in Teaching English to Speakers of Other Languages (No IR, No Cert)
MS in Disaster Preparedness and Crisis Management
MS in Executive Fire Service Leadership
MS in Leadership
Bachelor's Degrees
BA in Christian Leadership
BA in Christian Studies - Biblical and Theological Studies
BA in Christian Studies – Pastoral
BA in Christian Studies – Worship
BA in Christian Studies – Youth
BA in Interdisciplinary Studies - Christian Leadership (Degree Completion)
BA in Interdisciplinary Studies - Communication (Degree Completion)
BA in Interdisciplinary Studies - Intercultural Studies (Degree Completion)
BS in Accounting
BS in Applied Management
BS in Business Administration
BS in Business Administration - Management of Information Systems
BS in Early Childhood Education (Eligible for Credential)
BS in Elementary Education - English (With IR and Cert.)
BS in Elementary Education - Math (With IR and Cert.)
BS in Elementary Education - Science (With IR and Cert.)
BS in Entrepreneurship
BS in Marketing
BS in Psychology
BS in Public Safety Administration
BS in Secondary Education - Business Education and Technology
BS in Secondary Education – English
BS in Secondary Education – Math
BS in Secondary Education - Social Studies