Welcome to Keiser University eCampus Online!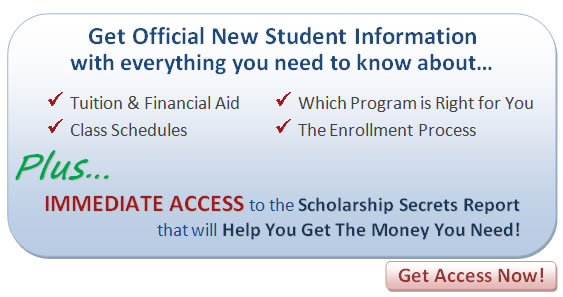 Background
Keiser University, located in Fort Lauderdale, has been a degree-granting institution of excellence for over 30 years, and we now bring our degree programs directly to our learners through the Keiser University eCampus Online. We have over 24 Associate, Bachelor and Master degree programs to choose from to help you advance or begin your career. Our online learners benefit from the same challenging course material as our campus learners; however, online learners set their own coursework schedule. Work through our online degree programs quickly and efficiently and keep daily distractions to a minimum using our one-at-a-time approach.
Still have questions? At your fingertips is everything else you need to know about Keiser University eCampus. Request complimentary information from Keiser University and make a commitment to bettering your life right now! There is no obligation!
Class Format
The length of time in which it will take you to complete a campus or online degree program with Keiser University eCampus Online will vary, as all degree programs have different course requirements:
Online:
Keiser University eCampus Online offers the same high-quality curriculum while allowing flexibility in the online learner's schedule:
Access your courses from anywhere you have an internet connection and at times that suit your schedule.
Use the Keiser University online school to view lessons and submit assignments.
Chat with other students, email your instructors and participate in discussions using the chat, email and discussion tools in the online school.
Meet deadlines with ease by working on a schedule that suits you.
Our unique model allows you to take 1 course per month, so it is easy to remain focused on course content.
Campus: Keiser University offers campus programs that are offered in a traditional, classroom learning environment. Keiser University operates on their physical campus in Fort Lauderdale, FL. Our campus learners benefit from a one-on-one, structured classroom environment. Various degree programs are offered on-campus, so inquire today about the campus program of your choice.
Affordability
Tuition and fees for Keiser University eCampus Online will vary depending on the degree program in which you are enrolled. Qualifying students are eligible for Financial Aid. Get started on your career path today by requesting more information from Keiser University. Our representatives are eager to discuss your options and find a financial path that best suits your needs!
Support
Job search preparation and career planning are handled by our experienced and knowledgeable Career Services staff. At Keiser University eCampus Online, you are never alone! Inquire today about these other great support services offered at Keiser University:
Academic Advising
Library Services
Technical Support
Just request a free enrollment kit from Keiser University eCampus Online today and we will help you do the rest. Classes begin throughout the year, so there's no better time to start than now. What are you waiting for? We've made it easy for you to request free information right now!
Accreditation
Keiser University eCampus Online is accredited by the Commission on Colleges of the Southern Association of Colleges and Schools.
Free Information Request
Request complimentary official new student information from Keiser University eCampus Online and learn more about taking control of your career and your future! Perhaps you've been waiting for a real and sensible opportunity to fall into your lap; well, wait not longer! Your opportunity has arrived, and you just need to act on it! Forget about that job you hate and take advantage of what we have to offer at Keiser University eCollege today!
Keiser University eCampus Online Program Listings:
Associates:
Accounting
Aquatic Engineering
Criminal Justice
Information Technology
Fire Science
Health Services Administration
Homeland Security
Medical Assisting
Paralegal Studies
Bachelors:
Accounting
Professional Accounting
Business Administration with concentrations in:

Management
Human Resources
International Business
Finance and Marketing

Criminal Justice
Health Services Administration
Health Sciences
Homeland Security
Information Technology Management
Legal Studies
Management Information Systems
Nursing, RN to BSN
Masters:
Business Administration
Criminal Justice
Education
<