Welcome to National American University Online!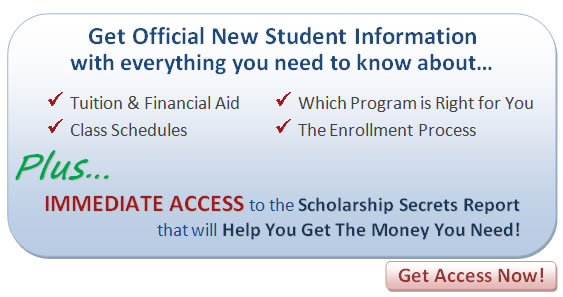 Background
Founded in 1941 as the National School of Business, National University Online has grown to become a leader in delivering distance learning education degree programs in business administration, applied management, nursing, information technology and health care management.
For everything you need to know about National American University Online, read on.
Campus Information
Our university's story began in Rapid City, South Dakota. Since then we have expanded to include campuses in Denver, Colorado Springs, Colorado; Albuquerque and Rio Rancho, New Mexico; Independence and Zona Rosa, Missouri; Bloomington, Brooklyn Center and Roseville, Minnesota; Overland Park, Kansas; and Sioux Falls, South Dakota.
Although our campuses are convenient and comfortable, the most easily accessible campus is our exciting online campus.
Request a free enrollment kit and attend National American University Online this year.
Class Format
National American University's online classrooms use emerging technology and motivated, professional instructors to create a rich and stimulating learning environment online. Our online campus gives you conveniences unavailable in the traditional classroom. We feature an online study carrel, lecture hall and virtual student union.
Affordability
National American University Online is proud to offer a high-quality, interactive education at an affordable rate. Still, furthering your education can seem like a frightening financial burden—that's why we encourage you to contact us today to find out how affordable your education can be with financial aid for eligible students.
More Money, an Easier Life and The Pride of being a College Graduate…What is stopping you?
Support
At National American University Online we support our students by providing:
Financial aid for eligible students
Professional, interested staff
Interactive online learning environment
Asynchronous learning environment—learn when and where you want!
Passing on this opportunity for more information from National American University Online means nothing will change for you. You'll still work at a job you hate and pray that one day a sensible and real opportunity will fall into your lap. But, what if this IS your real opportunity, and now you just need to act.
Accreditation
National American University Online is accredited by the Higher Learning Commission (HLC).
Free Information Request
For official new student information, request a free course catalog and attend National American University Online this year! For official new student information, contact us now. Let us help you achieve a great future!
National American University Online Program Listings:
Associate of Applied Science:
Accounting
Medical staff Services Management
Applied Management
Business Administration
Information Technology
Information Technology:

Internet Systems Development
Management Info Systems
Network Management/Microsoft
Associate of Science:
Bachelor of Science:
Accounting
Applied Management
Business Administration
Business Administration:

Financial Management
Hospitality Management
Human Resource Management
Information Systems
International Business
Management
Marketing
Tourism Management
Health Care Management
Degree Completion: