Welcome to Rasmussen College Online!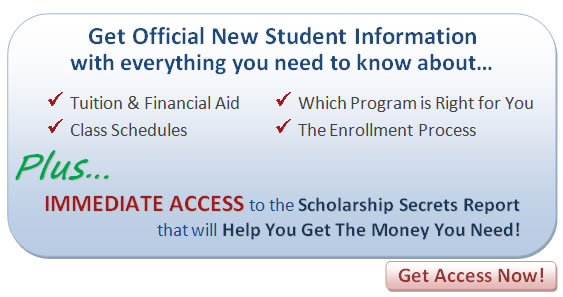 Background
Since 1900, Rasmussen College has prided itself on providing higher education to students to assist them with their career goals. Today that commitment to excellence is stronger than ever and can be seen through the continued evolvement of classes and training available on Rasmussen's campus and through the online degree program.
From enrollment to graduation, the staff at Rasmussen College is dedicated to your progress. We believe in providing our students with the technical knowledge and the personal skills that are essential for success in today's tough business environment.
Rasmussen College Online Program Areas:
Accounting
Business Management
Criminal Justice
Health Information Technician
Office Management
Medical Administration
Medical Transcription
Information Systems Management
Paralegal
Class Formats
Campus Classes:
Many students feel comfortable in a traditional classroom setting. Rasmussen has made this achievable with 12 campus locations and multiple time and day slots for class scheduling.
Online Format:
Rasmussen's Online Degree program option gives students the ultimate flexibility in attaining a college degree. You choose when you log in for classes, projects, assignments and tests. 24 hours a day and seven days a week you can listen to lectures, access assignments, contact instructors and chat with other students. This online degree program from Rasmussen College allows students with careers to juggle the requirements of both school and work.
Affordability
Rasmussen College employs a financial aid staff that is available to assist all students with financing options, including loans, grants, scholarships and payment plans. In addition, Rasmussen offers degree programs that can be completed in less than two years as well as classes structured on the quarter system, giving more classes per year than many other educational institutions.
Rasmussen College also provides credit for work-life experience which can provide additional credits toward your degree and lessen the time to graduation, which saves you time and money.
Support
Rasmussen offers its students a quality education with skilled instructors who are committed to assist in their campus degree or online degree quest. Small class sizes provide a concentrated focus on students and their skill sets. Online tutoring is available and 24/7 technical support is easily accessed for any troubles with programs, software or computers.
Your experience with Rasmussen College does not end at Graduation. Trained specialists are available for the next steps in getting that dream job! Resume building, interview assistance and job placement are just a few of the perks of a Rasmussen education.
Accreditation
Rasmussen College is accredited by the Higher Learning Commission of the North Central Association of College & Schools (NCA, 30 North LaSalle Street, Suite 2400, Chicago, IL 60602-2504.)
Free Information Request
Request complimentary information from Rasmussen College and learn more about getting your college degree online or at one of our 12 campus locations. Rasmussen College – Grow. Learn. Succeed.
Rasmussen College Online Program Listings:
Associates:
Associate of Applied Science - Paralegal
Associate of Applied Science in Accounting
Associate of Applied Science in Accounting - Banking
Associate of Applied Science in Accounting - Financial Accounting
Associate of Applied Science in Accounting - Financial Investigation
Associate of Applied Science in Business Management
Associate of Applied Science in Business Management - Business Admin
Associate of Applied Science in Business Management - Call Center Mgmt
Associate of Applied Science in Business Management - Child Development
Associate of Applied Science in Business Management - Human Resources
Associate of Applied Science in Business Management - Internet Marketing
Associate of Applied Science in Business Management - Marketing and Sales
Associate of Applied Science in Criminal Justice
Associate of Applied Science in Health Information Technology
Associate of Applied Science in Information Systems Management
Associate of Applied Science in Information Systems Management – IT
Associate of Applied Science in Information Systems Management - Web
Associate of Applied Science in Multimedia Technologies
Associate of Applied Science in Multimedia Technologies – Digital Design
Associate of Applied Science in Multimedia Technologies - Web Design
Associate of Applied Science in Office Management
Associate of Applied Science in Office Management - Corporate Mgmt.
Associate of Applied Science in Office Management - Medical Office
Bachelors:
Bachelor of Science in Accounting
Bachelor of Science in Business Administration
Bachelor of Science in Business Administration - Human Resources
Bachelor of Science in Business Administration - Information Technology
Bachelor of Science in Business Administration - Management
Bachelor of Science in Criminal Justice
Bachelor of Science in Health Care Management
Continuing Education: