When choosing a college, you have a lot of choices.  Should you choose a traditional or online college?  Public or private?  Associate's or Bachelor's degree? These questions take some thought, and there is no "right" answer for everyone.  But when it comes to choosing an accredited or non-accredited school, the answer should be easy.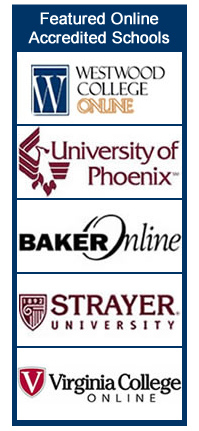 What is Accreditation and How Does it Work?
Accreditation agencies provide a common standard for schools to live up to.  Without accreditation, other schools, students, and employers would have no easy way to tell that a degree from a certain school is legitimate.  Accreditation agencies investigate whether a school meets certain academic standards.  If it does, the accreditor judges it qualified to issue degrees.
In some countries, the government regulates and accredits schools.  In the U.S., this job is handled by independent accrediting agencies. 
Regional vs. National Accreditation
There are hundreds of legitimate accrediting agencies in the U.S.  But most fall into two categories: regional or national.
Regional agencies accredit schools within their geographic range.  There are six major regional accreditors in the United States.  They are:
Middle States Association of Colleges and Schools
New England Association of Schools and Colleges
North Central Association of Colleges and Schools
Northwest Commission on Colleges & Universities
Southern Association of Colleges and Schools
Western Association of Schools and Colleges
These agencies accredit most traditional public and private schools in the country.  They also accredit online colleges based within their area. Regional accreditors hold all types of schools to the same high standards.  An online college with a regional accreditation is accepted to be as rigorous as the traditional schools accredited through that agency. 
Some schools, however, are unwilling or unable to meet their requirements.  This is not always because they are not academically rigorous; in many cases, it's because the schools are too specialized to meet some general regional requirements. 
National accreditors often regulate specialized schools such as nursing, architecture, art and music, culinary, and trade schools.  These accreditors are not limited by location; they accredit schools in all areas of the country, including online colleges.  They may also accredit traditional and online degree programs within regionally accredited schools. 
What is an Accreditation Mill?
Accrediting agencies are regulated to ensure they all uphold high standards for schools.  They are policed through the Council for Higher Education Accreditation (CHEA), an association of 3,000 colleges and universities.  They're also regulated through the U.S. Department of Education (USDE).  Both organizations maintain lists of accreditors they consider to be legitimate.
While there are many legitimate accrediting agencies out there, there are also plenty of fraudulent agencies that will offer a certificate of accreditation to any school that pays the fee.  If your school's accrediting agency is not on the list of accepted agencies for the CHEA or USDE, it's probably an unaccredited school.
Why You Should Not Go to an Unaccredited School
Some students consider going to an unaccredited school because it's cheaper and takes less time to earn a degree.  But these schools are cheap and easy for a reason.
Unaccredited schools have no academic standards.  They can offer online degree programs that do not adequately educate you for a career in the field.  They can send you a degree after you read a few books and write a brief paper, or they can award an online degree based entirely on your resume—a life experience credit scam.  There are many unaccredited online colleges, and they give the entire online education industry a bad name.
If you have a degree from an unaccredited college, you'll find it's worth less than the paper it's printed on.  Employers don't accept them.  If they don't realize your school is unaccredited when they hire you, you may be in danger of losing your job when they find out.  No accredited college will accept transfer credits from an unaccredited school.
How to Tell if Your School is Not Accredited
Both the USDE and the CHEA maintain lists of accepted accreditors and known accrediting scams.  If your school's accrediting agency is not on the accepted list—or you find it on the scam list—you'll know your school is not accredited.
If your school accepts life experience credit without a rigorous qualification process, awards degrees in months and not years, requires minimal or no work, and costs significantly less in tuition than other schools do, even without financial aid, you may be dealing with an illegitimate school.
The school you choose can make a big difference in your career.  But an unaccredited school won't give you a legitimate degree.  It's crucial to investigate a school's accreditation status before enrolling.